Thomson Geer
Legal / Sydney / Adelaide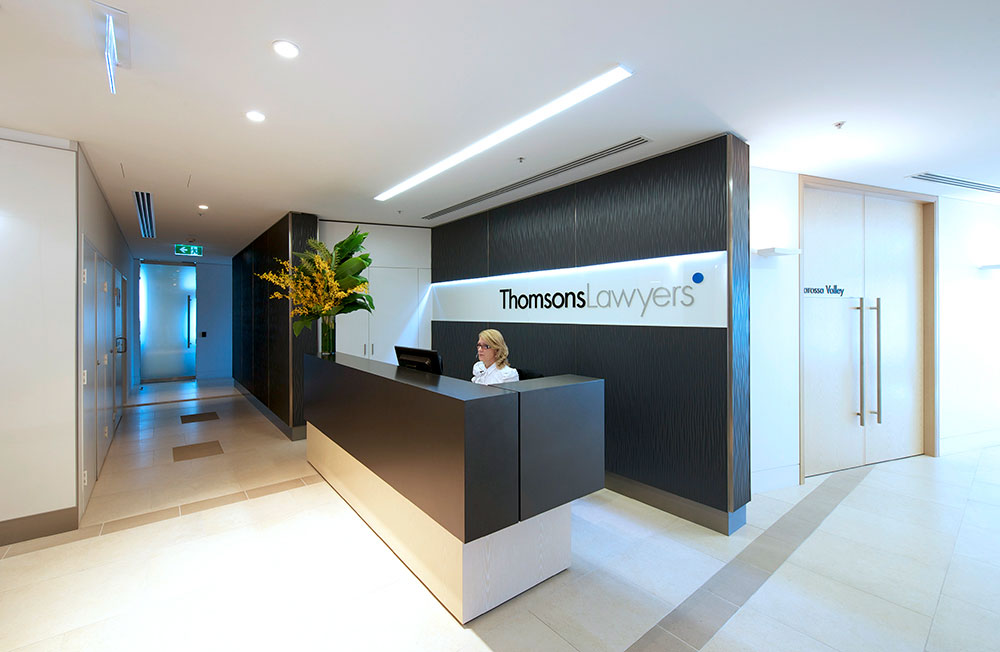 Thomson Geer is a leading Australian corporate law firm regularly engaged on challenging and complex work across all industries. With over 250 professionals nationally, Thomson Geer has become one of the top 10 independent Australian Law firms and was recently recognised as leaders in their field in the Seventh Edition of Best Lawyers' Australia.
Facing swift and significant growth, Thomson Geer needed to expand rapidly into office space with an existing fitout. Time, value for money and the creation of a quality new workspace were Thomson Geer's key objectives.
Glasgow Hart were able to maximise the existing fitouts planning to create an efficient and effective office space for how Thomson Greer want to work. Along with simple refinishing of workspaces, Glasgow Hart were able to create a brand new workspace tailored to Thomson Geer at a significant cost saving.
A new client meeting facility was created to communicate Thomson Geer's values of professionalism, openness and depth of quality. This new facility included new flexible meeting rooms with integrated technology, a high quality reception space welcoming clients of all types, and efficient catering and support spaces.
---
Gallery