Activision Blizzard
Technology / Sydney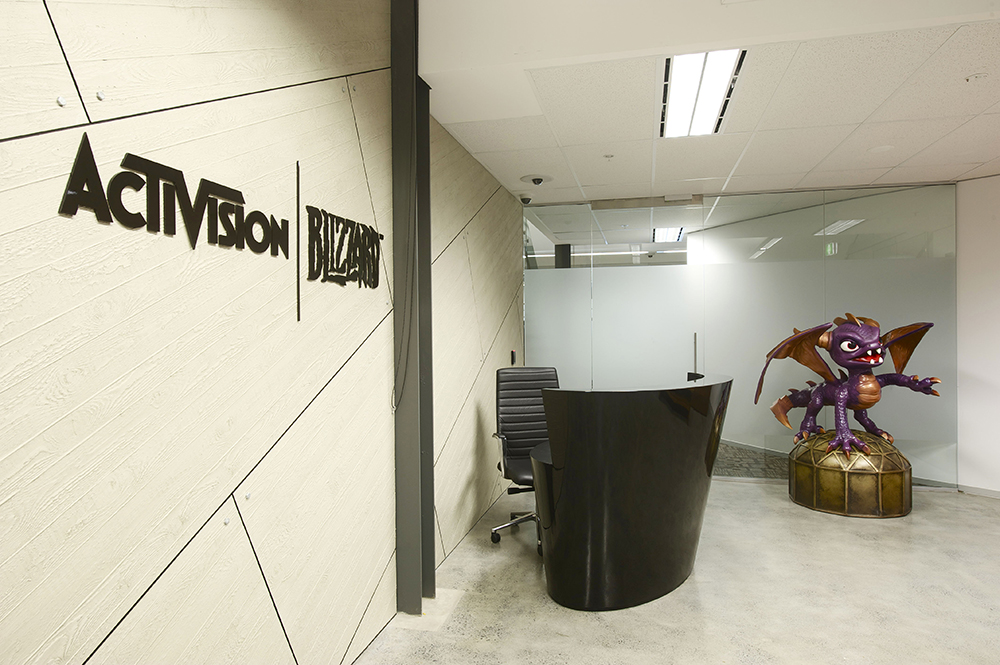 Activision Blizzard is a global interactive entertainment company. Listed in Forbes Magazines Most Innovative companies, Activision Blizzard creates blockbuster games for platforms including X-Box, Playstation and by internet subscription. This passionate company's primary focus is on people, popular culture and technology.
Key to their new inner city space was creating an inspiring, immersive and synergetic environment that attracted and inspired talented people, differentiated them from their competitors for this talent and promoted Activision Blizzards culture of fun, passion and creativity. Central to the office is the Gaming Zone where employees play and test games, hold tournaments, gaming happy hours and launch parties. The Zone also promotes continual conversation and collaboration. A spectacular reception with a film set industrial aesthetic includes life size characters from Activision Blizzards' blockbuster games. These characters continue into its efficient and productive workspace with intelligent meeting and support spaces.
Short programme, tight budget and desire for quality were all objectives met by Glasgow Hart in designing this exciting space for Activision Blizzard. Savings were identified by creative reuse and reconfiguration of the existing offices furniture and desking. Collaborative relationships with the project team were critical to the workspaces delivery on time.
Glasgow Hart are proud of this amazing workspace we helped Activision Blizzard create and are looking forward to seeing our client continue to thrive and grow (and adapt and modify in their flexible space!).
---
Gallery