Leichhardt GP
Medical / Sydney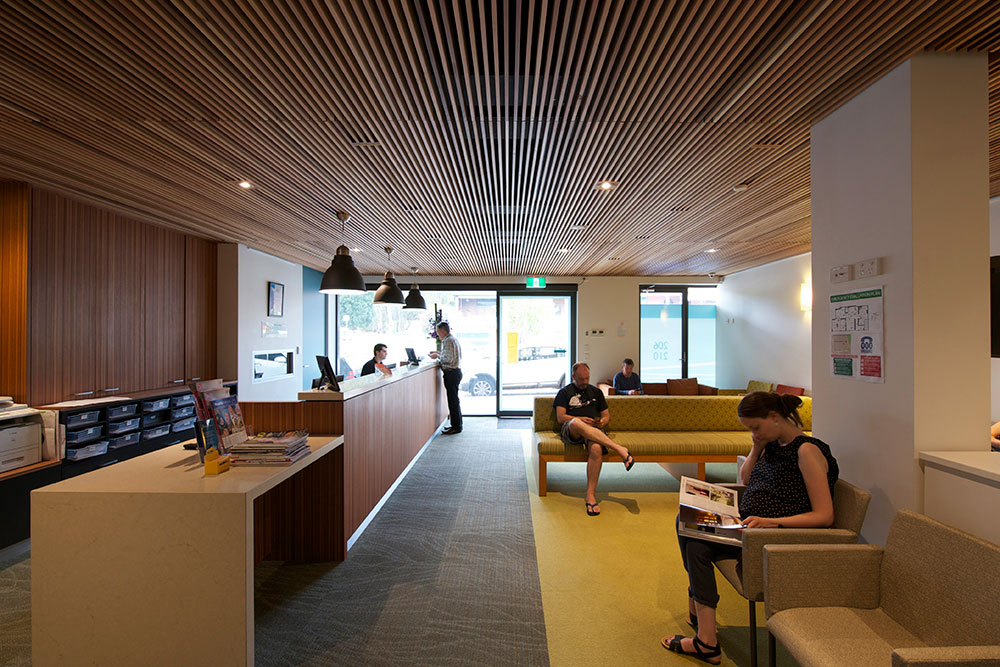 Leichhardt General Practice is an established name in medical care in Sydney's inner west and had been in its existing location for some time. This early 1900s house limited the practice's ability to expand.
The partners of the practice found a site nearby in a recently completed multi-use development. This new site allowed the new practice to double its consulting rooms, provide a new nurses and children's care area along with a well-equipped waiting and reception area.
Glasgow Hart designed a modern, productive and quality space for the practices staff and patients. Our intensive briefing process ensured a cohesive design process for the partners and a design that incorporated all of the doctors' needs. Our team was also instrumental in delivering the construction on time and to a high standard of quality.
From the first days of opening at the new site, Leichardt GP was able to provide much needed additional appointments to its patients and facilitate the operation of a larger practice. This helped the partners achieve their immediate business goals and assist in planning for the long-term future of the practice.
---
Gallery