General Pants Group
Fashion / Sydney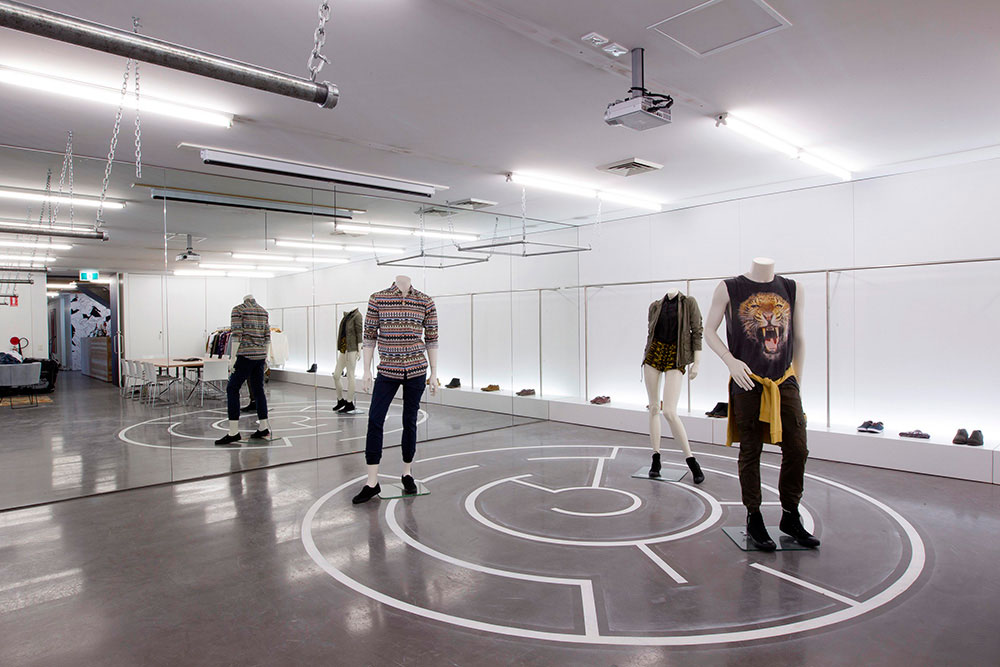 General Pants Group and Glasgow Hart have had a long and collaborative relationship that has seen us recreate their head office multiple times.
General Pants Group is a dynamic, youth-focused organisation undergoing significant growth. The Group's main objective was create a new space that improved teaming, accommodated growth and reflected their unique culture.
After completing the feasibility process for the Group to finalise a great new site, Glasgow Hart undertook an intensive design process that involved all areas of the organisation. Key to the design process was not losing what their existing buildings character did for the culture of the office. The new building, whilst highly efficient and with significantly better infrastructure, lacked any unique quality that appealed to the Group.
Thorough a collaborative design process with the Groups designers and merchandisers, our team created a reception that in various forms turned into a bar, meeting place, conference space, seminar space, café and general hang out space. Along with functional studios for creative ranging of clothes and a state of the art communications room, the new fitout helped General Pants 'move up a level' by improving productivity, delivery processes, cross-communication and integration of the various businesses.
---
Gallery